Get the most out of your session by letting me create the perfect piece of modern art to display in your home.  Imagine your favorite photos up on the wall.  Don't let them be digital forever!
 5 x 30 Inch Panel
Can't choose just one favorite image from our session?  Fill one of these fun frames with up
to seven instead. These panels are completely customizable.  From pictures to borders to mat and frame
color, this piece will certainly be a conversation starter.  I design it, you approve it, and you'll be enjoying it in no time!  From $80.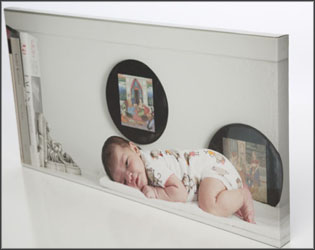 Custom Gallery Wrap
I will design a one-of-a-kind gallery wrap printed on premium canvas and tailored to your specifications. Lightweight and easy to hang, this glass-free wall art is safe for a child's room or playroom. Gallery wraps are available in custom sizes and standard sizes from 8 x 10 up to 34 x 54.  From $105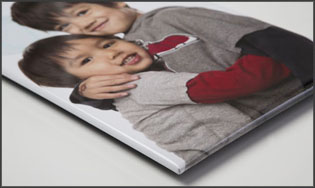 Print Wrap
Printed on photographic paper, and wrapped on a ready-to-hang wall mount, your image will be laminated to make it waterproof and fingerprint proof. The piece is glass-free making it lightweight, easy to hang, and safe for a child's room or playroom. Print wraps are available in sizes 8 x 8 up to 16 x 24.  From $80

Framed Print
These elegant frames come in four colors to fit any home.  Picture a series of newborn portraits in the nursery or a cluster in your living room.  They are 1.5 inches deep, made of solid wood and come ready to hang with your mounted and laminated print.  Frames come in 5 x 7 through 20 x 30.  From $105

Large Format Mounted Print
Go big! Larger-than-life prints make a big impact. I offer a variety of large format prints in multiple finishes. Have your photo mounted and laminated, making it waterproof, fingerprint proof and UV protected. I can frame it for you or you can hang it as is. Prints are available mounted or unmounted from wallet size to 30 x 40 inches, including custom sizes.  From $25

Fine Art Print on Canvas
Pairing well with more traditional work, images are printed directly onto richly-textured matte canvas. Fine art prints-on-canvas are available in virtually any size you may want.  From $175

Metallic Print
Printed on durable aluminum, this modern piece of art certainly makes a statement. These prints come ready to hang on the wall, with an easel to rest on a table, or with a magnet for display on a fridge or other metal surface. Luxe metal prints are available in 8 x 11, 11 x 16, or 16 x 20 inches.  From $125